Gweithdai Celf a Chrefft! (scroll down for English)
I'r rhai ohonynt sydd ddim yn gwybod mae DyfalDonc yn rhedeg gweithdai celf/dylunio yn ychwanegol i greadigrwydd y busnes. Rydym wedi cael y fraint dros y blynyddoedd i redeg sesiynau ar gyfer yr Urdd mewn ysgolion uwchradd, Criw Celf Bach ar gyfer Oriel Wrecsam, ac ers 2014 cwrs crefft Cymunedau Crefftus efo Adran Cymunedau Celf gan Gyngor Gwynedd. 
Yn Wanwyn 2017 mi aethom ni cynnal cwrs newydd ar gyfer Cymunedau Crefftus sef Sesiynau Mentora dros bum wythnos. Pob wythnos mae artist/crefftwyr/busnes gwahanol yn cael ei gwadd i sgwrsio a rhannu ymarfer da a gweithgaredd efo'r grŵp.
///////////////////////////
Art and Craft Workshop
For some of you who still don't know DyfalDonc also run art/design workshops in addition to the business. We've had the pleasure over the years to run sessions for the Urdd in secondary schools, Criw Celf Bach for Oriel Wrecsam, Wrexham and since 2014 the craft course Craffty Communities with the Community Art Department on behalf of Gwynedd Council.
This Spring we ran a new Crafty Communities course called Mentoring Sessions that ran over 5 weeks. Each week a different artist/Crafter/business is invited to talk and share good practice and activity with the group.
------------------------------------------
Sesiwn 1 gyda // Session 1 with Katy Mai/Miri
Sesiwn datblygu casgliad a gweithdy serameg 
// A session on developing a collection and ceramic workshop
Wefan // Website Katy Mai 
Wefan // Website Miri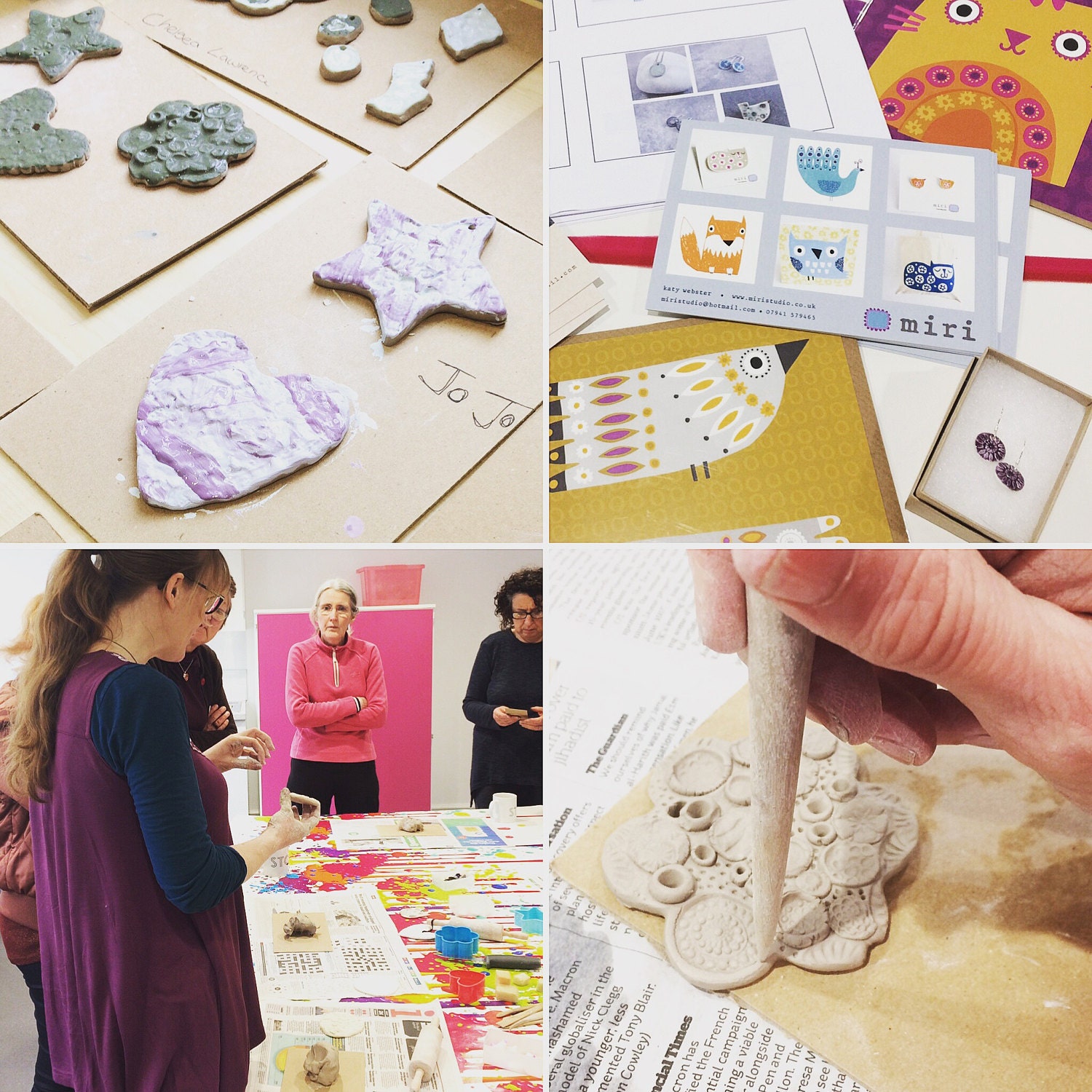 Sesiwn 2 gyda// Session 2 with Jen, Peris + Corr
Sesiwn ar prisio a gweithdy argraffu torriad leino
// A session on pricing and lino-cut workshop
Wefan // Website Peris + Corr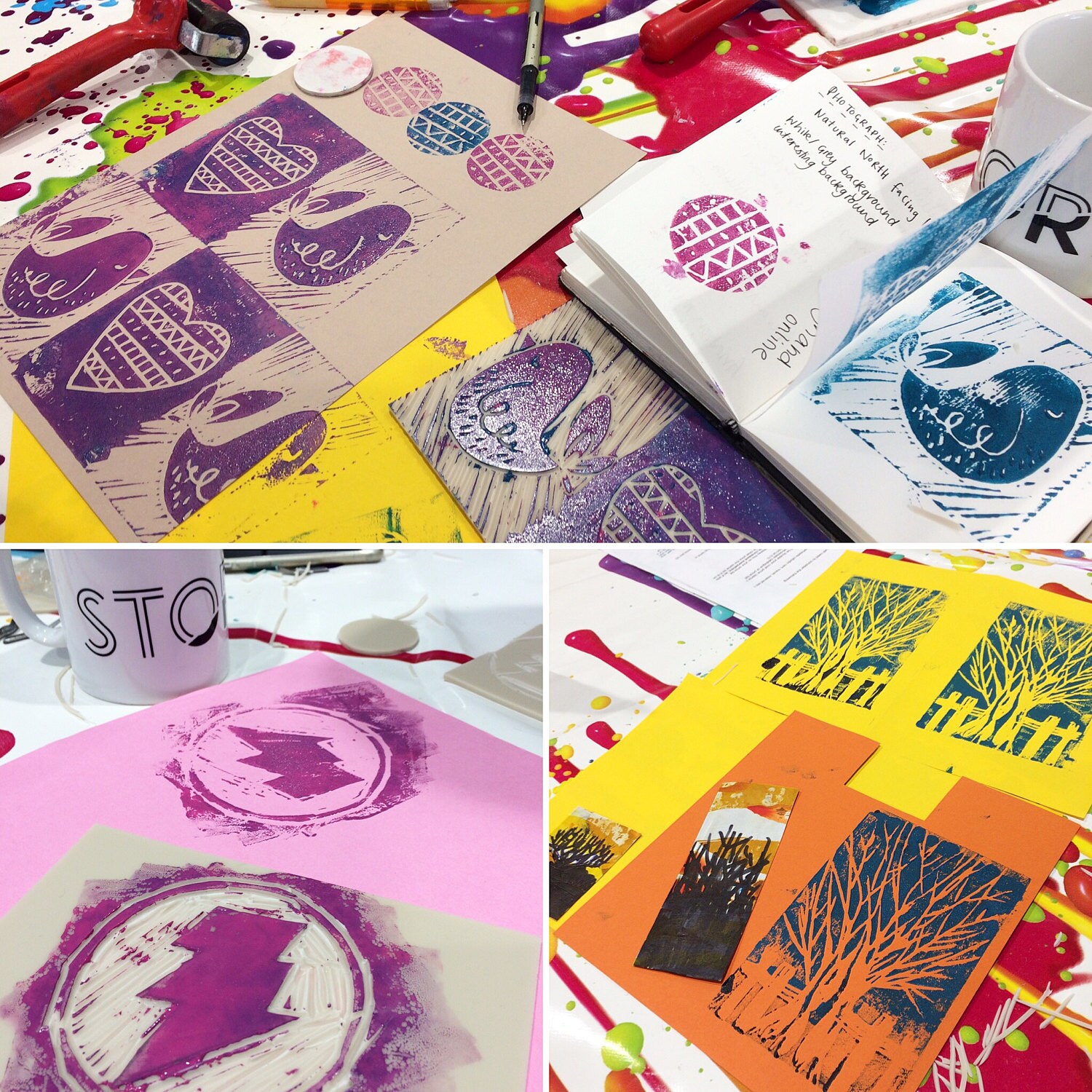 Sesiwn 3 gyda // Session 3 with Angharad, Adra
Sesiwn sut i gwerthu i siopau a gweithdy crefft gan DyfalDonc (felly fi)
// A session on how to sell to shops and a craft workshop by DyfalDonc (me)
Wefan // Website Adra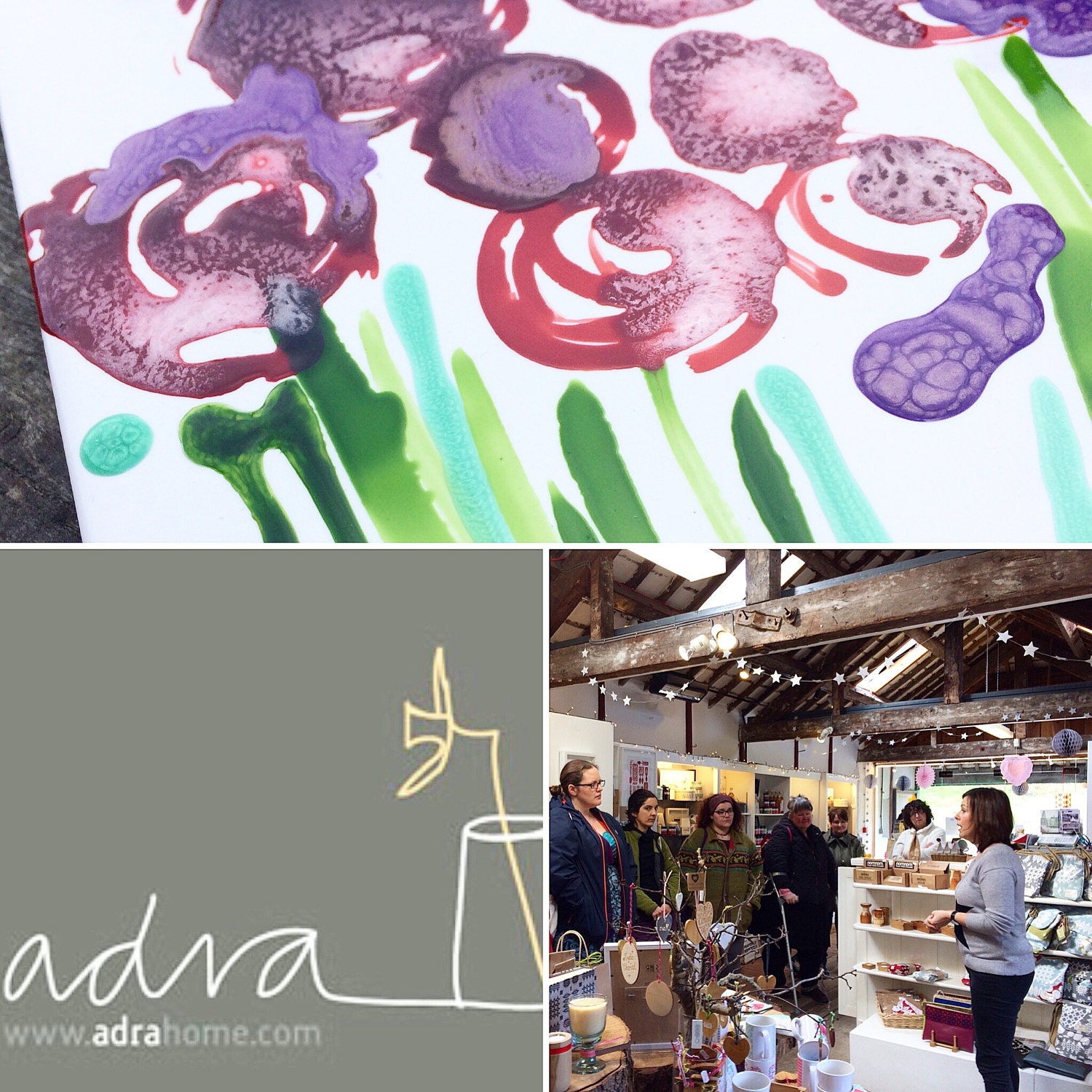 Sesiwn 4 gyda // Session 4 with Lynwen + Lois, Nansi Nudd
Sesiwn datblygu marchnata a gweithdy cardiau cyfarch
// A session on marketing and a greeting card workshop
Wefan // Website Nansi Nudd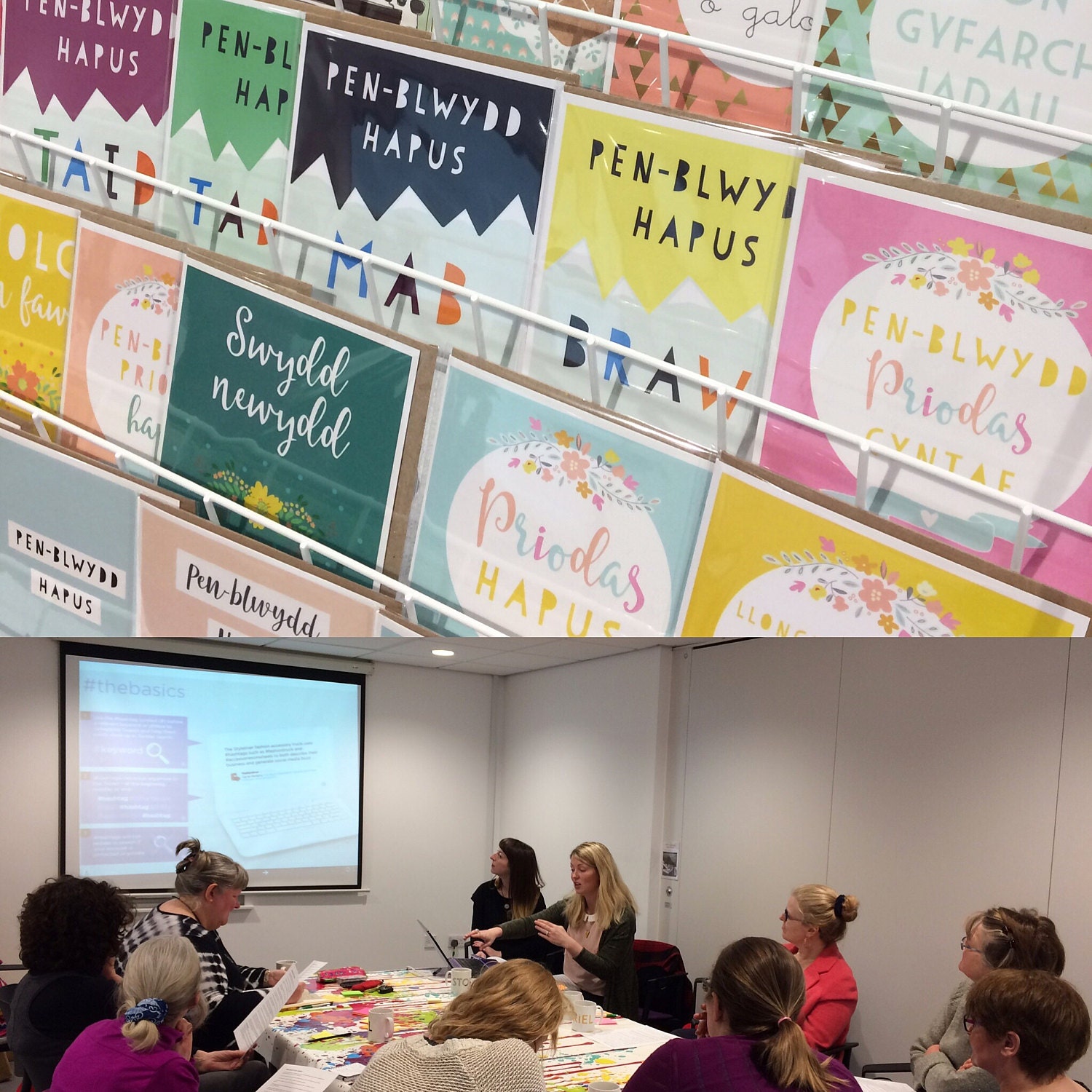 Sesiwn 5 gyda // Session 5 with Lora Wyn
Sesiwn creu catalog a gweithdy breichled/calon weiren
// A session on creating a catalogue and wire heart/bracelet workshop
Wefan // Website Lora Wyn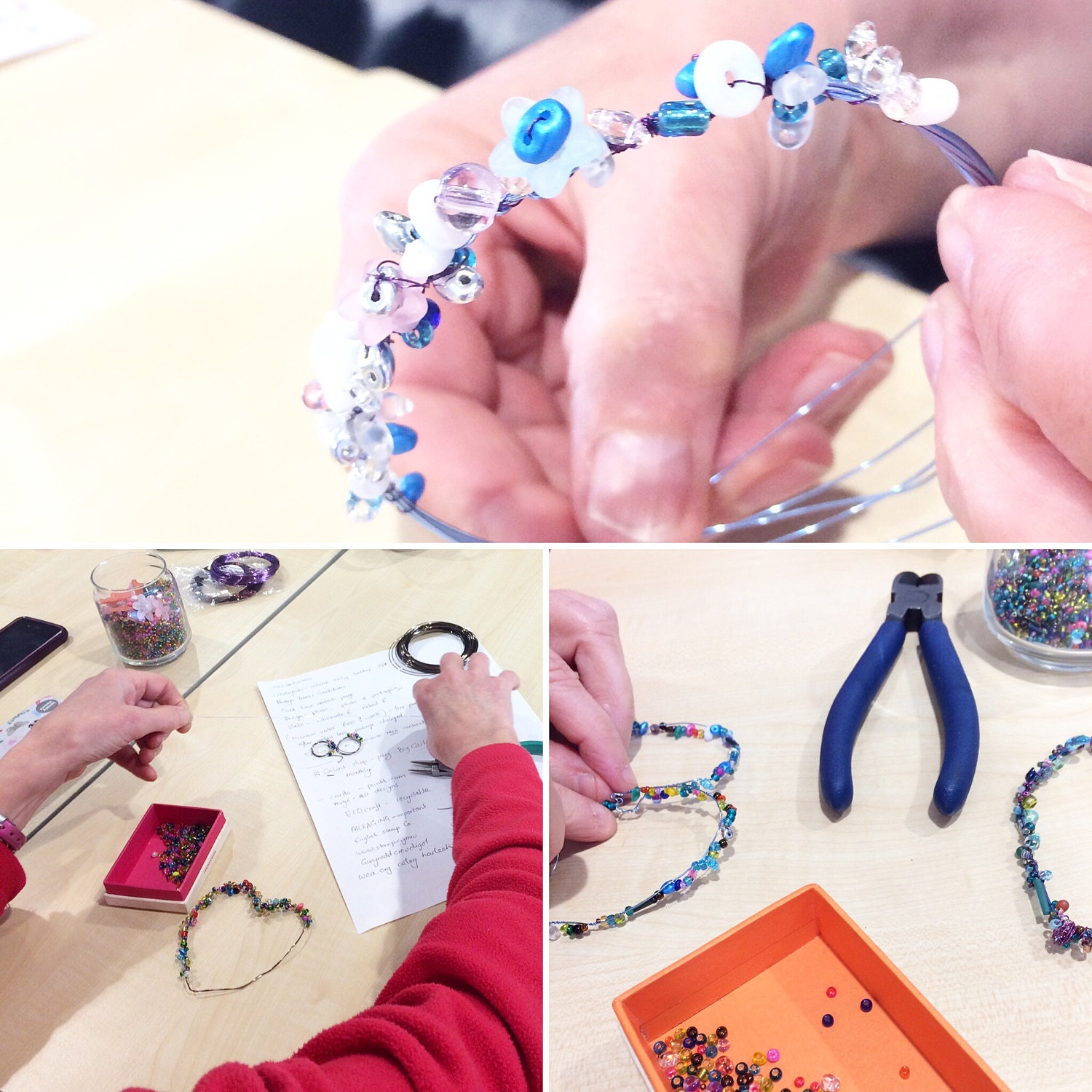 Diolch yn fawr i // Big thank you to
Katy, Jen, Angharad, Lois, Lynwen, Lora, Gwawr, Storiel
Sally, Abbie, JoJo, Sue, Jess, Meinir, Erica, Rhian, Kar, Chelsea
Nol yn y Hydref efo Cymunedau Crefftus - Sesiynau Ffair Crefft
// Back in Autumn with Crafty Communities - Craft Fair Sessions